Firstborn (#02 in Descendants Of The House Of Bathory Series)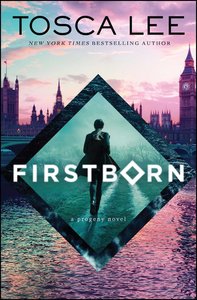 From New York Times bestselling author Tosca Lee comes the much-anticipated, high-speed sequel to The Progeny.

Face-to-face with her past, Audra Ellison now knows the secret she gave up everything-including her memory-to protect. A secret made vulnerable by her rediscovery, and so powerful neither the Historian nor the traitor Prince Nikola will ever let her live to keep it.

With Luka in the Historian's custody and the clock ticking down on his life, Audra only has one impossible chance: find and kill the Historian and end the centuries old war between the Progeny and Scions at last-all while running from the law and struggling to control her growing powers.

With the help of a heretic monk and her Progeny friends Claudia, Piotrek, and Jester, Audra will risk all she holds dear in a final bid to save them all and put her powers to the ultimate test. Love, action, and stunning revelation reign in this thrilling conclusion to The Progeny.

- Publisher
You May Also Be Interested In
About "Firstborn (#02 in Descendants Of The House Of Bathory Series)"
From New York Times bestselling author Tosca Lee comes the much-anticipated, high-speed sequel to The Progeny.

Face-to-face with her past, Audra Ellison now knows the secret she gave up everything-including her memory-to protect. A secret made vulnerable by her rediscovery, and so powerful neither the Historian nor the traitor Prince Nikola will ever let her live to keep it.

With Luka in the Historian's custody and the clock ticking down on his life, Audra only has one impossible chance: find and kill the Historian and end the centuries old war between the Progeny and Scions at last-all while running from the law and struggling to control her growing powers.

With the help of a heretic monk and her Progeny friends Claudia, Piotrek, and Jester, Audra will risk all she holds dear in a final bid to save them all and put her powers to the ultimate test. Love, action, and stunning revelation reign in this thrilling conclusion to The Progeny.
- Publisher


Meet the Author
Tosca Lee
Tosca Lee is author of the critically acclaimed and extensively-awarded novels "Demon: A Memoir "and "Havah: The Story of Eve". A sought-after speaker and former Mrs. Nebraska, she continues to work for local charities and as a senior consultant for a global consulting firm. Tosca holds a degree in English and International Relations from Smith College and also studied at Oxford University. She enjoys travel, cooking, history, and theology, and lives in Lincoln, Nebraska.
Other Titles In The "Descendants Of The House Of Bathory Series" Series