Flood By Design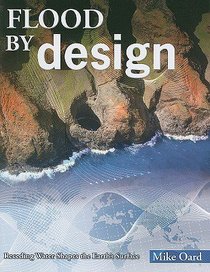 "This book by Mike Oard about the Retreating Stage of Noah's flood contains powerful evidence that the catastrophe really happened, and as a consequence, that the Bible is accurate and reliable. The Retreating Stage of the Flood, the seven-month period when the waters of the Flood retreated from the continents into the ocean basins, is the last global geological process to significantly impact our earth. And the mark it left on the landscape is still clearly visible"--Foreword.

- Publisher
You May Also Be Interested In
About "Flood By Design"
"This book by Mike Oard about the Retreating Stage of Noah's flood contains powerful evidence that the catastrophe really happened, and as a consequence, that the Bible is accurate and reliable. The Retreating Stage of the Flood, the seven-month period when the waters of the Flood retreated from the continents into the ocean basins, is the last global geological process to significantly impact our earth. And the mark it left on the landscape is still clearly visible"--Foreword.
- Publisher


Meet the Author
Michael Oard
Michael Oard earned his master's degree in atmospheric science in 1973 from the University of Washington. From 1973 to 2001, he was the lead forecaster and meteorologist for the National Weather Service in Great Falls, Montana. He has written literally dozens of articles for various secular publications, The Creation Research Society Quarterly, and Creation Ex Nihilo Technical Journal. He is the author of four other books, including The Weather Book and Life in the Great Ice Age, both also published by Master Books.