Florian's Gate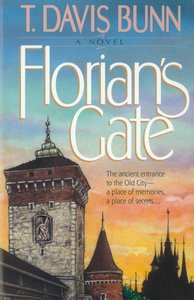 As the main entrance to the medieval city of Cracow, Poland, centuries of history have passed through Florian's Gate. But for Alexander Kantor, now a successful antiques dealer in London, the place holds only one memory. It was here that he was arrested by the Nazis as a young man. There he passed from freedom to imprisonment; there began a lifetime of challenges to his heritage, his well-being, his relationships and his faith.

Through dramatic events spanning fifty years, Florian's Gate follows members of a war-torn Polish family as they come to terms with their circumstances and the choices that divided them. Set in the luxurious trappings of today's London and the turbulent economies of Eastern Europe, the mysterious disappearance of an antiques dealer causes Alexander to travel back to his homeland. He did not suspect that the trail would ultimately lead to Florian's Gate and the discovery of a treasure of infinite value.

A fascinating story blending a family epic with mystery and romance.

- Publisher
You May Also Be Interested In
About "Florian's Gate"
As the main entrance to the medieval city of Cracow, Poland, centuries of history have passed through Florian's Gate. But for Alexander Kantor, now a successful antiques dealer in London, the place holds only one memory. It was here that he was arrested by the Nazis as a young man. There he passed from freedom to imprisonment; there began a lifetime of challenges to his heritage, his well-being, his relationships and his faith.

Through dramatic events spanning fifty years, Florian's Gate follows members of a war-torn Polish family as they come to terms with their circumstances and the choices that divided them. Set in the luxurious trappings of today's London and the turbulent economies of Eastern Europe, the mysterious disappearance of an antiques dealer causes Alexander to travel back to his homeland. He did not suspect that the trail would ultimately lead to Florian's Gate and the discovery of a treasure of infinite value.

A fascinating story blending a family epic with mystery and romance.
- Publisher


Meet the Author
T Davis Bunn
Davis Bunn is an internationally-acclaimed award-winning author who has sold more than four million books in fifteen languages. He has been honoured with three Christy Awards for excellence in historical and suspense fiction. He has written several bestsellers including Winner Take All, Drummer in the Dark, The Meeting Place, The Book of Hours, Imposter, and The Quilt. He's also the co-author of the Song of Acadia series with Janette Oke. As a result of his book, To the Ends of the Earth, Bunn was named the Novelist in Residence at Regent's Park College, Oxford University. - Publisher.