Forbid Them Not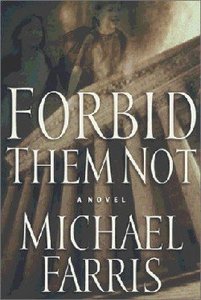 Following a liberal shift in government, two families must defend their right to make parental decisions regarding religion, discipline and education. An ideological battle in the Virginia Supreme Court ensues.

- Publisher Michael Farris' frightening picture of a possible not-too-distant future is a world in which the government has ratified the UN Convention's Rights of Child. However, the bill has sinister undertones as two families discover when they are threatened with the removal of their children.

- Publisher Two families find themselves on the brink of the unimaginable-removal of their children from their care-as the UN makes them the test case for the recently ratified Rights of the Child.

- Publisher
You May Also Be Interested In
About "Forbid Them Not"
Following a liberal shift in government, two families must defend their right to make parental decisions regarding religion, discipline and education. An ideological battle in the Virginia Supreme Court ensues.
- Publisher

Michael Farris' frightening picture of a possible not-too-distant future is a world in which the government has ratified the UN Convention's Rights of Child. However, the bill has sinister undertones as two families discover when they are threatened with the removal of their children.
- Publisher

Two families find themselves on the brink of the unimaginable-removal of their children from their care-as the UN makes them the test case for the recently ratified Rights of the Child.
- Publisher


Meet the Author
Michael Farris
"Michael Farris " is chairman and general counsel of the Home School Legal " "Defense Association and chancellor of Patrick Henry College where students are trained to impact the world "for Christ and for Liberty." He is " "a constitutional lawyer, a leading pro-family activist on Capitol Hill, and an ordained minister whom Education Week named among the "Top 100 Faces " "in Education." Farris and his wife have ten children and ten grandchildren.