Gifted Hands: The Ben Carson Story (Unabridged, Mp3)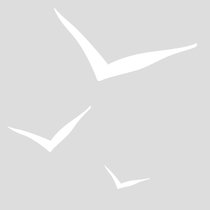 $

13.99

$

11.19
You Save: $2.80 (20%)
Cd
FROM INNER-CITY KID TO RENOWNED NEUROSURGEON THE EXTRAORDINARY LIFE OF DR. BEN CARSON Dr. Ben Carson is known around the world for breakthroughs in neurosurgery that have brought hope where no hope existed. In Gifted Hands, he tells of his inspiring odyssey from his childhood in inner-city Detroit to his position as director of pediatric neurosurgery at John Hopkins Medical Institutions at age thirty-three. Taking you into the operating room where he has saved countless lives, Ben Carson is a role model for anyone who attempts the seemingly impossible.Filled with fascinating case histories, this bestselling book tells the dramatic and intimate story of Ben Carson's struggle to beat the odds -- and of the faith and genius that make him one of today's greatest life-givers."Love, faith, and hard work ... overcome seemingly impossible odds."--Ebony"Some say he would be a great man even if he never picked up a scalpel."--Parade"He is a model to all the youth of today."--Jesse Jackson"He works miracles on children others have written off as hopeless."--Barbara Walters, ABC News 20/20

- Publisher
You May Also Be Interested In
About "Gifted Hands: The Ben Carson Story (Unabridged, Mp3)"
FROM INNER-CITY KID TO RENOWNED NEUROSURGEON THE EXTRAORDINARY LIFE OF DR. BEN CARSON Dr. Ben Carson is known around the world for breakthroughs in neurosurgery that have brought hope where no hope existed. In Gifted Hands, he tells of his inspiring odyssey from his childhood in inner-city Detroit to his position as director of pediatric neurosurgery at John Hopkins Medical Institutions at age thirty-three. Taking you into the operating room where he has saved countless lives, Ben Carson is a role model for anyone who attempts the seemingly impossible.Filled with fascinating case histories, this bestselling book tells the dramatic and intimate story of Ben Carson's struggle to beat the odds -- and of the faith and genius that make him one of today's greatest life-givers."Love, faith, and hard work ... overcome seemingly impossible odds."--Ebony"Some say he would be a great man even if he never picked up a scalpel."--Parade"He is a model to all the youth of today."--Jesse Jackson"He works miracles on children others have written off as hopeless."--Barbara Walters, ABC News 20/20
- Publisher


Meet the Author
Ben Carson
Dr. Benjamin Carson MD is professor and director of paediatric neurosurgery at Johns Hopkins Medical Institutions and the author of three other bestselling books, Gifted Hands, Think Big and The Big Picture. He overcame an inner-city background to become a world renowned neurosurgeon, widely respected role model, he shares motivational insights with inner-city kids and corporate executives alike. He serves on the corporate boards of The Kellogg Company, Costco Wholesale Corp., and American's Promise among others, and is an Emeritus Fellow of the Yale Corporation. Dr. Carson holds more than 40 honorary doctorates and has been named by the Library of Congress as one of 89 Living Legends. He and his wife, Candy, have three sons and live in Baltimore County, Maryland.