God is My Coach (Unabridged, 6cds)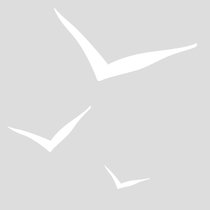 A BUSINESS LEADER'S GUIDE TO FINDING CLARITY IN AN UNCERTAIN WORLD
:Do these questions sound familiar? If so, you?re in the ?gray zone.? In GOD IS MY COACH, business leadership coach and bestselling author Larry Julian shows you how to navigate the ?gray zone? ? those defining moments where we face dilemmas and decisions that don?t have black-and-white solutions. In the ?gray zone? we are filled with unanswered questions, ambiguity, and uncertainty. If you feel stuck in the ?gray zone,? take heart. There is hope in this principle at the core of Julian?s message: ?Our true greatness lies within the gray. Uncertainty is the very catalyst to living a significant life and successfully leading others.? Larry Julian guides us through his practical eight-step coaching process, teaching us how to live and lead in the context of uncertainty rather than becoming paralyzed by it. Through Julian?s coaching process we will discover guidance in the gray and clarity in the chaos, and we will begin making wise, impactful decisions that shape our destinies. GOD IS MY COACH includes a personal life plan, a group discussion guide, and other practical tools such as: ➡ Self-guided exercises to find your unique gifts and talents ➡ A plan to integrate your career with your calling ➡ A decision-making guide to help you formulate sound business decisions and wise life choices ➡ Five mentoring principles to help you bring out the best in others. Julian leads us to the freeing principle of embracing the questions of the gray rather than trying to eliminate uncertainty by demanding answers. By learning a new way to ?frame the gray,? we can embrace our uncertainty and use it as a catalyst to find the gifts God has given us.

- Publisher
You May Also Be Interested In
About "God is My Coach (Unabridged, 6cds)"
:Do these questions sound familiar? If so, you?re in the ?gray zone.? In GOD IS MY COACH, business leadership coach and bestselling author Larry Julian shows you how to navigate the ?gray zone? ? those defining moments where we face dilemmas and decisions that don?t have black-and-white solutions. In the ?gray zone? we are filled with unanswered questions, ambiguity, and uncertainty. If you feel stuck in the ?gray zone,? take heart. There is hope in this principle at the core of Julian?s message: ?Our true greatness lies within the gray. Uncertainty is the very catalyst to living a significant life and successfully leading others.? Larry Julian guides us through his practical eight-step coaching process, teaching us how to live and lead in the context of uncertainty rather than becoming paralyzed by it. Through Julian?s coaching process we will discover guidance in the gray and clarity in the chaos, and we will begin making wise, impactful decisions that shape our destinies. GOD IS MY COACH includes a personal life plan, a group discussion guide, and other practical tools such as: ➡ Self-guided exercises to find your unique gifts and talents ➡ A plan to integrate your career with your calling ➡ A decision-making guide to help you formulate sound business decisions and wise life choices ➡ Five mentoring principles to help you bring out the best in others. Julian leads us to the freeing principle of embracing the questions of the gray rather than trying to eliminate uncertainty by demanding answers. By learning a new way to ?frame the gray,? we can embrace our uncertainty and use it as a catalyst to find the gifts God has given us.
- Publisher


Meet the Author
Larry Julian
Larry Julian is a successful consultant and speaker specializing in leadership coaching and strategic planning. He is the author of the bestselling God Is My CEO and God Is My Success. He is president of The Julian Group, which consults with hundreds of large organizations. Larry is also a popular instructor at the University of St. Thomas Management Center. He lives in Plymouth, Minnesota, with his wife, Sherri, and children, Grace and Scott.