God's Road Map For Women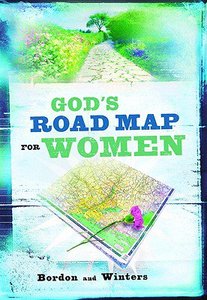 Thoughtful travelers would never think of leaving home without a first-rate road map to help them avoid the dangers and arrive safely at their destinations. Women on the road of life also need a map to help them on their way. God-the Creator of Life-has given us just such an awesome guide. It's called the Bible. This book is filled with wisdom and inspiration from God's Word to give you real guidance on eighty much-traveled stretches of highway on life's road, such as beauty, character, contentment, expectations, power, priorities, and relationships, to help you reach your destination safely. It will provide you with divine guidance and inspiration on your journey to becoming the woman God wants you to be.

- Publisher An inspiring guide for helping women find direction and encouragement to take them through their daily lives. A true celebration of womanhood, this A to Z guide gives women insight on over 75 life topics and offers real inspiration and guidance to help them face everyday with love, hope, and confidence. The God's Road Map series provides readers with biblical direction and ready encouragement for whatever tasks they face. In GOD'S ROAD MAP FOR WOMEN, readers will discover how they fit into God's exciting plan for women in today's world and how to gain the inner strength to live purposeful lives.

- Publisher
You May Also Be Interested In
About "God's Road Map For Women"
Thoughtful travelers would never think of leaving home without a first-rate road map to help them avoid the dangers and arrive safely at their destinations. Women on the road of life also need a map to help them on their way. God-the Creator of Life-has given us just such an awesome guide. It's called the Bible. This book is filled with wisdom and inspiration from God's Word to give you real guidance on eighty much-traveled stretches of highway on life's road, such as beauty, character, contentment, expectations, power, priorities, and relationships, to help you reach your destination safely. It will provide you with divine guidance and inspiration on your journey to becoming the woman God wants you to be.
- Publisher

An inspiring guide for helping women find direction and encouragement to take them through their daily lives. A true celebration of womanhood, this A to Z guide gives women insight on over 75 life topics and offers real inspiration and guidance to help them face everyday with love, hope, and confidence. The God's Road Map series provides readers with biblical direction and ready encouragement for whatever tasks they face. In GOD'S ROAD MAP FOR WOMEN, readers will discover how they fit into God's exciting plan for women in today's world and how to gain the inner strength to live purposeful lives.
- Publisher


Meet the Authors
David Bordon
David Bordon lives in Broken Arrow, Oklahoma.
Tom Winters
Tom Winters lives in Tulsa, Oklahoma.