Grace For the Injured Self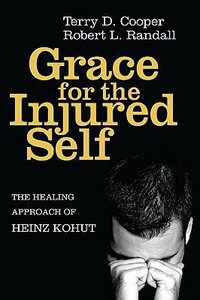 Even under the best circumstances in life, we all suffer psychological injuries to our self. These injuries from others can range from passive hurtful comments to intentional abusive assaults. The end result is that our sense of being a cohesive and secure self is threatened. We may begin to experience degrees of vulnerability and self-doubts, or of rage and desire for revenge. We may even feel as if we were falling apart. In all cases these self-injuries chip away at our self-cohesion and self-esteem. Grace for the Injured Self helps us to better understand the significance of these injuries to our self, as well as how these injuries can be healed through the self psychology approach of Heinz Kohut. Throughout its pages, this book emphasizes the empathic presence of another as a source of grace. Empathy is the most powerful means by which the self is reassured, strengthened, and ultimately restored. It is this empathic responsiveness of others that holds our self together and helps us daily maintain our self-cohesion and self-esteem. The self psychology perspective of Heinz Kohut, who many consider the most significant psychoanalyst since Sigmund Freud, is made available here as a primary means by which clergy and other helping professionals can provide a healing context for the restoration of injured selves.

- Publisher
You May Also Be Interested In
About "Grace For the Injured Self"
Even under the best circumstances in life, we all suffer psychological injuries to our self. These injuries from others can range from passive hurtful comments to intentional abusive assaults. The end result is that our sense of being a cohesive and secure self is threatened. We may begin to experience degrees of vulnerability and self-doubts, or of rage and desire for revenge. We may even feel as if we were falling apart. In all cases these self-injuries chip away at our self-cohesion and self-esteem. Grace for the Injured Self helps us to better understand the significance of these injuries to our self, as well as how these injuries can be healed through the self psychology approach of Heinz Kohut. Throughout its pages, this book emphasizes the empathic presence of another as a source of grace. Empathy is the most powerful means by which the self is reassured, strengthened, and ultimately restored. It is this empathic responsiveness of others that holds our self together and helps us daily maintain our self-cohesion and self-esteem. The self psychology perspective of Heinz Kohut, who many consider the most significant psychoanalyst since Sigmund Freud, is made available here as a primary means by which clergy and other helping professionals can provide a healing context for the restoration of injured selves.
- Publisher


Meet the Authors
Robert Randall
Randall is an ordained United Church of Christ pastor and a licensed clinical psychologist serving as minister of counseling at St. Peter's UCC in Elmhurst, Illinois.
Terry Cooper
Terry D. Cooper (Ed.D, human development counseling, Vanderbilt University; Ph.D., theology and psychotherapy, St. Louis University) is professor of psychology at St. Louis Community College-Meramec and adjunct professor of religious studies at Webster University. He is the author of Sin, Pride & Self-Acceptance and Making Judgments Without Being Judgmental.