His Needs Her Needs (5 Cds)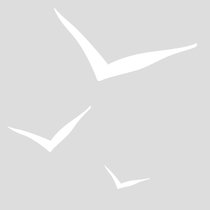 BUILDING AN AFFAIR-PROOF MARRIAGE
5 CDs360 Minutes

- Publisher How can couples experience a lifetime of passion and fulfillment in marriage? By identifying each other??'s most important emotional needs and developing habits to meet them. This is the basis for two books from best-selling author Willard Harley. Now it??'s easy for couples to learn together from these books???for the first time they can listen to five unabridged CDs of the widely popular His Needs, Her Needs, or to four unabridged audiotapes of Fall in Love, Stay in Love (read by the author). With these tools, spouses will learn about the Love Bank, how to cultivate passion, and how to resolve marital conflict.

- Publisher
You May Also Be Interested In
About "His Needs Her Needs (5 Cds)"
5 CDs360 Minutes
- Publisher

How can couples experience a lifetime of passion and fulfillment in marriage? By identifying each other??'s most important emotional needs and developing habits to meet them. This is the basis for two books from best-selling author Willard Harley. Now it??'s easy for couples to learn together from these books???for the first time they can listen to five unabridged CDs of the widely popular His Needs, Her Needs, or to four unabridged audiotapes of Fall in Love, Stay in Love (read by the author). With these tools, spouses will learn about the Love Bank, how to cultivate passion, and how to resolve marital conflict.
- Publisher


Meet the Author
Willard F Harley (Jr)
Willard F. Harley, Jr., is a nationally acclaimed clinical psychologist, marriage counselor, and bestselling author. His popular website, www.marriagebuilders.com, offers practical solutions to almost any marital problem. Dr. Harley and his wife, Joyce, host a three-hour live radio call-in show called Marriage Builders Radio, and they host Marriage Builders Weekends across the country. They live in White Bear Lake, Minnesota.