Inspiring Classics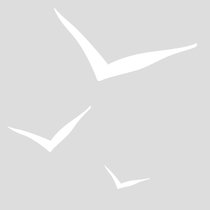 Tracks: Impossible Dream Wind Beneath My Wings Chariots of Fire You Light Up My Life The Lord's Prayer

- Publisher You'll be refreshed & renewed with the sound of stirring panpipes & lyrics of writers who wrote from a heart that believes in tomorrow bringing the sunrise. Volume 1 features: Impossible Dream, Wind Beneath My Wings, Chariots of Fire, You Light up My Life & The Lord's Prayer

- Publisher
Track Listings
1 - Climb Every Mountain
2 - Youll Never Walk Alone
3 - Chariots Of Fire
4 - You Light Up My Life
5 - Up Where We Belong
6 - What The World Needs Now
7 - Impossible Dream
8 - O Happy Day
9 - Amazing Grace
10 - Wind Beneath My Wings
11 - Lords Prayer
12 - I Believe
You May Also Be Interested In
About "Inspiring Classics"
Tracks: Impossible Dream Wind Beneath My Wings Chariots of Fire You Light Up My Life The Lord's Prayer
- Publisher

You'll be refreshed & renewed with the sound of stirring panpipes & lyrics of writers who wrote from a heart that believes in tomorrow bringing the sunrise. Volume 1 features: Impossible Dream, Wind Beneath My Wings, Chariots of Fire, You Light up My Life & The Lord's Prayer
- Publisher


Meet the Artist
Don Marsh
Don Marsh has spent more than 30 years playing, teaching, and coaching baseball. He has contributed numerous articles on the subject to the national youth baseball magazine Junior League and currently writes instructional columns for the publication. He lives in San Diego, California. Tom Gamboa is a coach with the Chicago White Sox.