Is Religion Dangerous?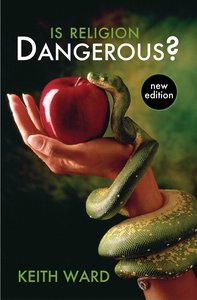 You May Also Be Interested In
This item is in the following kit
Meet the Author
Keith Ward
Professor Keith Ward is a Professorial Research Fellow of the new Centre for Philosophy of Religion at Heythrop College. A well-known broadcaster and presenter, Professor Ward's work is internationally respected and he is today known as one of Britains foremost philosopher-theologians. Former Regius Professor of Divinity at the University of Oxford, Joint President of the World Congress of Faiths and a Fellow of the British Academy, he is the author of over 20 books, including God: A Guide for the Perplexed; Why There Almost Certainly Is a God and Is Religion Dangerous? Most recently his Sarum lectures were published as God and the Philosophers.
Koorong -Editorial Review.