It's Easy Being Green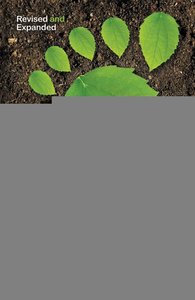 : Emma Sleeth originally wrote It's Easy Being Green: A Guide to Serving God and Saving the Planet when she was only fifteen years old. Now twenty-one and a graduate of Asbury University, Emma has spent the past five years traveling around the country speaking to youth about creation care. In the revised and updated edition of It's Easy Being Green, Emma shares the story of how she became involved in God-centered environmentalism, provides practical tips for living a greener life, and reveals how caring for creation has impacted her walk with God. Filled with relatable anecdotes and solid advice, It's Easy Being Green is the perfect resource for teens who want to make a difference.

- Publisher When God created the world, things were as they should be---trees and flowers everywhere, plenty of food, and clean, perfect air. But when you look out your window today, the picture is far from what God intended in the garden of Eden---landfills are overflowing, trees and flowers are dying, and people are going hungry. In short, this world is crowded, polluted, and headed for trouble. But it's not hopeless. When Emma Sleeth was only fifteen she started working to save our planet, and she still believes we're called by God to protect the resources that he gave us. In this updated and expanded edition of It's Easy Being Green, you'll learn how to honor God in the choices you make and begin to understand the impact those choices have on the environment. You can make a difference at school, around the house, and all over the world as you make choices about everything from transportation to food to clothes. Your generation could be the one to stop global warming and help restore our world. Join Emma on the quest to serve God by saving the planet.

- Publisher
You May Also Be Interested In
About "It's Easy Being Green"
: Emma Sleeth originally wrote It's Easy Being Green: A Guide to Serving God and Saving the Planet when she was only fifteen years old. Now twenty-one and a graduate of Asbury University, Emma has spent the past five years traveling around the country speaking to youth about creation care. In the revised and updated edition of It's Easy Being Green, Emma shares the story of how she became involved in God-centered environmentalism, provides practical tips for living a greener life, and reveals how caring for creation has impacted her walk with God. Filled with relatable anecdotes and solid advice, It's Easy Being Green is the perfect resource for teens who want to make a difference.
- Publisher

When God created the world, things were as they should be---trees and flowers everywhere, plenty of food, and clean, perfect air. But when you look out your window today, the picture is far from what God intended in the garden of Eden---landfills are overflowing, trees and flowers are dying, and people are going hungry. In short, this world is crowded, polluted, and headed for trouble. But it's not hopeless. When Emma Sleeth was only fifteen she started working to save our planet, and she still believes we're called by God to protect the resources that he gave us. In this updated and expanded edition of It's Easy Being Green, you'll learn how to honor God in the choices you make and begin to understand the impact those choices have on the environment. You can make a difference at school, around the house, and all over the world as you make choices about everything from transportation to food to clothes. Your generation could be the one to stop global warming and help restore our world. Join Emma on the quest to serve God by saving the planet.
- Publisher


Meet the Author
Emma Sleeth
Emma Sleeth was fifteen years old when she wrote It's Easy Being Green. Now twenty-one, Emma writes and speaks about creation care around the country. She recently graduated from Asbury University and currently resides in Lexington, KY.