Jesus is ______. (Unabridged, Mp3)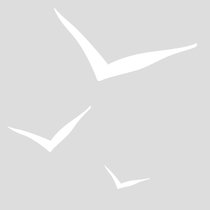 FIND A NEW WAY TO BE HUMAN
:Jesus is____. How would you finish that sentence? The subject is there, and so is the verb, but what comes next? Your answer could shed light on the path to becoming who you were made to be. In this audiobook, Judah Smith fills out that sentence again and again, each time further revealing the character of Jesus. He writes as if to a friend, illustrating the importance of Christ's message to modern men and women. This is an audiobook for new believers, for lifelong followers, and for the merely curious. Judah Smith shows us the Jesus that somber paintings and hymns fail to capture. With passion, humor, and conviction, he shows that Jesus is life. Jesus is grace. Jesus is your friend. Jesus is a new and better way to be human.

- Publisher
You May Also Be Interested In
About "Jesus is ______. (Unabridged, Mp3)"
:Jesus is____. How would you finish that sentence? The subject is there, and so is the verb, but what comes next? Your answer could shed light on the path to becoming who you were made to be. In this audiobook, Judah Smith fills out that sentence again and again, each time further revealing the character of Jesus. He writes as if to a friend, illustrating the importance of Christ's message to modern men and women. This is an audiobook for new believers, for lifelong followers, and for the merely curious. Judah Smith shows us the Jesus that somber paintings and hymns fail to capture. With passion, humor, and conviction, he shows that Jesus is life. Jesus is grace. Jesus is your friend. Jesus is a new and better way to be human.
- Publisher


Meet the Author
Judah Smith
JUDAH SMITH and his wife, Chelsea, are the lead pastors of the City Church in Seattle, Washington. Judah is a well-known speaker at conferences and churches around the world. His humorous yet poignant messages demystify the Bible and show people who Jesus is in their everyday life. Prior to assuming the lead pastorate in 2009, Judah led the youth ministry of The City Church for ten years with a passion to take the reality of God to this generation. When he was 18, Judah announced the gospel to his entire school cafeteria at one of the largest high schools in Washington. Since then, he has He has authored several books and is a popular voice on Twitter (@judahsmith).