Just as I Am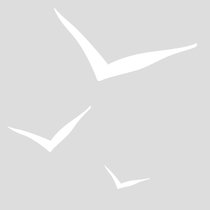 After winning the Australian Idol final, can guy Sebastian conquer the music world or is it overnight success? On his first album Guy answers the question buy delivering a fantastic album that effortlessly blends pop, R&B and soul with his stunning trademark vocals. Includes the hit 'Angels brought Me Here', 'What a Wonderful World' and 'When Doves Cry'.
Track Listings
1 - Angels Brought Me Here
2 - So I
3 - Can You Stand The Rain
4 - No One Can Compare To You
5 - All I Need Is You
6 - What A Wonderful World
7 - My Beautiful Friend
8 - Something Dont Feel Right
9 - When Doves Cry
10 - Just As I Am
11 - 3 Words
12 - I 4 U
You May Also Be Interested In
About "Just as I Am"
After winning the Australian Idol final, can guy Sebastian conquer the music world or is it overnight success? On his first album Guy answers the question buy delivering a fantastic album that effortlessly blends pop, R&B and soul with his stunning trademark vocals. Includes the hit 'Angels brought Me Here', 'What a Wonderful World' and 'When Doves Cry'.
- Koorong