Lost Melody (Unabridged, Mp3)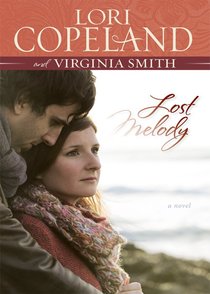 A responsibility she never wanted. Choices she never wanted to make. The beautiful piano sitting in the corner of Jill King's apartment begs to be played. For over a year, it has sat untouched, ever since a terrible accident shattered Jill's ambition of becoming a concert pianist. The ragged scar on her left hand is a cruel and constant reminder of the death of her dream.But another dream is about to come to life -- an unexpected, horrifying dream that will present Jill with a responsibility she never wanted. And choices she never wanted to make. Hundreds of lives depend on Jill's willingness to warn her small, oceanside town in Nova Scotia of a nameless, looming disaster. But doing so could cost Jill her reputation, jeopardize the political career of the man she loves, and ruin their plans for a future together.The fate of an entire community hangs in the balance as Jill wrestles with the cost of heeding one still, small voice.

- Publisher
You May Also Be Interested In
About "Lost Melody (Unabridged, Mp3)"
A responsibility she never wanted. Choices she never wanted to make. The beautiful piano sitting in the corner of Jill King's apartment begs to be played. For over a year, it has sat untouched, ever since a terrible accident shattered Jill's ambition of becoming a concert pianist. The ragged scar on her left hand is a cruel and constant reminder of the death of her dream.But another dream is about to come to life -- an unexpected, horrifying dream that will present Jill with a responsibility she never wanted. And choices she never wanted to make. Hundreds of lives depend on Jill's willingness to warn her small, oceanside town in Nova Scotia of a nameless, looming disaster. But doing so could cost Jill her reputation, jeopardize the political career of the man she loves, and ruin their plans for a future together.The fate of an entire community hangs in the balance as Jill wrestles with the cost of heeding one still, small voice.
- Publisher


Meet the Authors
Lori Copeland
Lori Copeland, Christian novelist, lives in the beautiful Ozarks with her husband and family. After writing in the secular romance market for 15 years, she now spends her time penning books that edify readers and glorify God. She has been writing for twenty-three years. In 2000, Lori was inducted into the Springfield Writers Hall of Fame. Over three million of her books are in print.
Titles by Lori Copeland The Christmas Lamp; Simple Gifts; Now and Always; Monday Morning Faith; Simple Gifts; Unwrapping Christmas and Monday Morning Faith
Virginia Smith
Virginia Smith is the author of more than a dozen Christian novels. Her books have been named finalists in the Daphne du Maurier Award of Excellence in Mystery/Suspense, the American Christian Fiction Writer's Book of the Year Award, and ACFW's Carol Award. When she isn't writing or speaking, Ginny and her husband, Ted, enjoy exploring the extremes of nature. They live in Salt Lake City, UT.