Love Like Jesus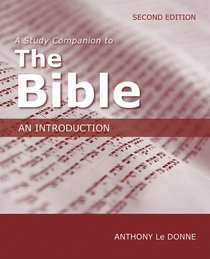 :Winning Souls Starts With Loving People

Christian evangelism has too often focused on "winning souls" to the exclusion of meeting real, everyday needs. Yet Jesus' earthly ministry followed a different pattern: He reached for people on the margins. He touched people no one else would touch. He spoke hope to people consumed by despair. And as the Lord extended Himself in compassion to meet the needs of the sick, the lost, and the hopeless, people turned their hearts to Him. Love Like Jesus will help you follow Jesus' pattern for changing lives. You will learn the importance of placing your confidence in Him alone, of staying faithful through seasons of unfruitfulness, of facing your fears with courage, and much more. Most of all, you will catch a vision of God's unfathomable love for every person, and get the tools you need to share it with people in need of a Savior.

- Publisher
You May Also Be Interested In
About "Love Like Jesus"
:Winning Souls Starts With Loving People

Christian evangelism has too often focused on "winning souls" to the exclusion of meeting real, everyday needs. Yet Jesus' earthly ministry followed a different pattern: He reached for people on the margins. He touched people no one else would touch. He spoke hope to people consumed by despair. And as the Lord extended Himself in compassion to meet the needs of the sick, the lost, and the hopeless, people turned their hearts to Him. Love Like Jesus will help you follow Jesus' pattern for changing lives. You will learn the importance of placing your confidence in Him alone, of staying faithful through seasons of unfruitfulness, of facing your fears with courage, and much more. Most of all, you will catch a vision of God's unfathomable love for every person, and get the tools you need to share it with people in need of a Savior.
- Publisher


Meet the Author
Judah Smith
JUDAH SMITH and his wife, Chelsea, are the lead pastors of the City Church in Seattle, Washington. Judah is a well-known speaker at conferences and churches around the world. His humorous yet poignant messages demystify the Bible and show people who Jesus is in their everyday life. Prior to assuming the lead pastorate in 2009, Judah led the youth ministry of The City Church for ten years with a passion to take the reality of God to this generation. When he was 18, Judah announced the gospel to his entire school cafeteria at one of the largest high schools in Washington. Since then, he has He has authored several books and is a popular voice on Twitter (@judahsmith).