M2K Gospel 2000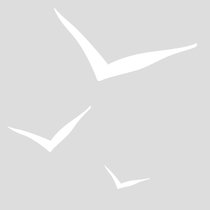 In just seven years, Gospo Centric and B-Rite Music have become the industry leaders in both traditional and urban Gospel music with anointed, relevant, and popular artists like Kirk Franklin, Walter Hawkins, Gospel Gangstaz, Kurt Carr Singers, and Trin-i-tee 5:7.Now consumers can pick up the best our labels have to offer in one compelling package! Highlights of this power-packed collection include the Grammy-nominated "Revolution" by Kirk Franklin, the majestically beautiful Gospel radio staple, "For Every Mountain" by the Kurt Carr Singers, and the monster hit single and video, "Stomp" by God's Property.

- Publisher
Track Listings
1 - Be Connected
2 - Bow Down
3 - Call His Name
4 - Eagles Wings
5 - For Every Mountain
6 - Gods Grace
7 - Grateful
8 - Ill Be Good
9 - Its Right And Good
10 - Just A Closer Walk With Thee
11 - Keepin Me Alive
12 - Marvelous
13 - My Desire
14 - My Life Is In Yor Hands
15 - Oh Lord Have Mercy
16 - Power Of God
17 - Revolution
18 - Savior Do Not Pass Me By
19 - Shabach
20 - Silver And Gold Remix
21 - Stomp Remix
22 - The Lord Strong And Mighty
You May Also Be Interested In
About "M2K Gospel 2000"
In just seven years, Gospo Centric and B-Rite Music have become the industry leaders in both traditional and urban Gospel music with anointed, relevant, and popular artists like Kirk Franklin, Walter Hawkins, Gospel Gangstaz, Kurt Carr Singers, and Trin-i-tee 5:7.Now consumers can pick up the best our labels have to offer in one compelling package! Highlights of this power-packed collection include the Grammy-nominated "Revolution" by Kirk Franklin, the majestically beautiful Gospel radio staple, "For Every Mountain" by the Kurt Carr Singers, and the monster hit single and video, "Stomp" by God's Property.
- Publisher


Meet the Artist
Various Artists
This item is the work of a number of contributors.