Muhammad: All That Matters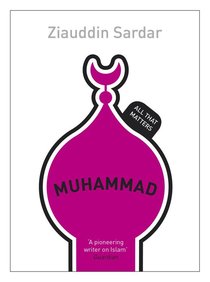 :The 'All That Matters' series is a major new initiative from Hodder Education. Each book will be supported by a major consumer publicity campaign, and by video and audio author interviews on partner websites.

- Publisher
You May Also Be Interested In
About "Muhammad: All That Matters"
:The 'All That Matters' series is a major new initiative from Hodder Education. Each book will be supported by a major consumer publicity campaign, and by video and audio author interviews on partner websites.
- Publisher


Meet the Author
Ziauddin Sardar
Ziauddin Sardar, writer, broadcaster and cultural critic, is regarded as one of the world's foremost Muslim intellectuals. Author of over forty books, most recently <i Desperately Seeking Paradise: Journeys of a Sceptical Muslim</i , he has been described by <i The Independent</i as 'Britain's own Muslim polymath'.
Table Of Contents
:1. Understanding Muhammad 2. Pre-islamic Arabia 3. Life Before Prophethood 4. Muhammad In Mecca 5. The Hijra (migration) 6. The Constitution Of Medina 7. The Battles 8. The Hudabiya Agreement 9. The Triumph Of Forgiveness 10. Beyond Miracles: The Man And His Character