My Heart Rejoices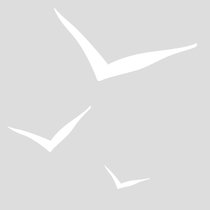 STARBURST. Free sampler with these titlesThe Alleluia Worship Band presents bright, energetic renditions of your favourite praise and worship songs. Thefresh, new sound of praise will allow you to respond withyour own worship style, anywhere anytime. Includes: O LordYOure Beautiful, The Solid Rock and more. From Word.Free cassette with each cassette purchase, free CD with eachCD purchase on the following titles: My Heart Rejoices,Masterpiece of Praise, Revive Us Again. Receive this greatIntegrity sampler free with each purchase. Features LarryDalton, Ron Kenoly, Alvin Slaughter and more.
Track Listings
1 - I Confess My Trust
2 - Let There Be Glory And Honor And Pr
3 - My Heart Rejoices
4 - Not By Might Nor By Power
5 - O Lord To You
6 - O Lord Youre Beautiful
7 - Our Heart
8 - The Solid Rock
9 - To Him Who Sits On The Throne
10 - We Behold You
11 - Not By Might Nor Power
12 - O Lord You'Re Beautiful
You May Also Be Interested In
About "My Heart Rejoices"
STARBURST. Free sampler with these titlesThe Alleluia Worship Band presents bright, energetic renditions of your favourite praise and worship songs. Thefresh, new sound of praise will allow you to respond withyour own worship style, anywhere anytime. Includes: O LordYOure Beautiful, The Solid Rock and more. From Word.Free cassette with each cassette purchase, free CD with eachCD purchase on the following titles: My Heart Rejoices,Masterpiece of Praise, Revive Us Again. Receive this greatIntegrity sampler free with each purchase. Features LarryDalton, Ron Kenoly, Alvin Slaughter and more.
- Koorong