New Testament Theology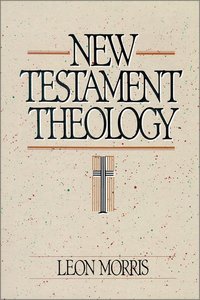 This work is not a history of New Testament times, nor an account of New Testament religion. Nor does it proceed from a view that the New Testament was written as theology. We must bear in mind that the writers of the New Testament books were not writing set theological pieces. They were concerned with the needs of the churches for which they wrote. Those churches already had the Old Testament, but these new writings became in time the most significant part of the Scriptures of the believing community. As such, they should be studied in their own right, and these questions should be asked: What do these writings mean? What is the theology they express or imply? What is of permanent validity in them? We read these writings across a barrier of many centuries and from a standpoint of a very different culture. We make every effort to allow for this, but we never succeed perfectly. In this book I am trying hard to find out what the New Testament authors meant, and this not as an academic e

- Publisher New Testament Theology is a guide through the second half of the Bible with a specific eye on the culture from which the authors emerged to write their books. It is an attempt to grasp the authors' true meaning in a way other than the traditionally academic fashion.

- Publisher
You May Also Be Interested In
About "New Testament Theology"
This work is not a history of New Testament times, nor an account of New Testament religion. Nor does it proceed from a view that the New Testament was written as theology. We must bear in mind that the writers of the New Testament books were not writing set theological pieces. They were concerned with the needs of the churches for which they wrote. Those churches already had the Old Testament, but these new writings became in time the most significant part of the Scriptures of the believing community. As such, they should be studied in their own right, and these questions should be asked: What do these writings mean? What is the theology they express or imply? What is of permanent validity in them? We read these writings across a barrier of many centuries and from a standpoint of a very different culture. We make every effort to allow for this, but we never succeed perfectly. In this book I am trying hard to find out what the New Testament authors meant, and this not as an academic e
- Publisher

New Testament Theology is a guide through the second half of the Bible with a specific eye on the culture from which the authors emerged to write their books. It is an attempt to grasp the authors' true meaning in a way other than the traditionally academic fashion.
- Publisher


Meet the Author
Leon Morris
Leon Lamb Morris was an Australian New Testament scholar. He received his Ph.D. at the University of Cambridge which became his first major book, The Apostolic Preaching of the Cross. He served as Warden of Tyndale House, Cambridge (1960-64); Principal of Ridley College in Melbourne, Australia (where they have named a library in his honour); and Visiting Professor of New Testament at Trinity Evangelical Divinity School.
He published numerous theological works and commentaries on the Bible, notable among which are The Atonement: Its Meaning and Significance, New Testament Theology, and The Gospel According to John and 1 and 2 Thessalonians (New International Commentary on the New Testament series) and The Gospel According to Matthew, and The Epistle to the Romans (Pillar Series). Morris was also the editor of the invaluable Tyndale Bible Commentary Series and the author of volumes on Luke, 1 Corinthians, 1 and 2 Thessalonians and Revelation.
Koorong -Editorial Review.