Nightmare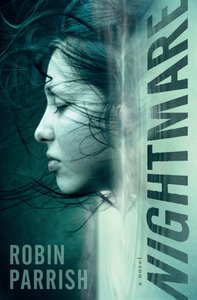 Ghost Town is the hottest amusement park in the country, offering state-of-the-art chills and thrills involving the paranormal. The park's main ride is a haunted mansion that promises an encounter with a real ghost.

When Maia Peters visits during her senior year of college, she's not expecting to be impressed. Maia grew up as the only child of a pair of world-renowned "ghost hunters," so the paranormal is nothing new. In fact, the ride feels pretty boring until the very end. There, a face appears from the mist. The face of Jordin Cole, a girl who disappeared from campus a year ago.

Convinced what she saw wasn't a hoax and desperate to find answers to Jordin's disappearance, Maia launches into a quest for answers. Joined by Jordin's boyfriend--a pastor's kid with very different ideas about the spirit realm--Maia finds herself in a struggle against forces she never expected to confront.

- Publisher
You May Also Be Interested In
About "Nightmare"
Ghost Town is the hottest amusement park in the country, offering state-of-the-art chills and thrills involving the paranormal. The park's main ride is a haunted mansion that promises an encounter with a real ghost.

When Maia Peters visits during her senior year of college, she's not expecting to be impressed. Maia grew up as the only child of a pair of world-renowned "ghost hunters," so the paranormal is nothing new. In fact, the ride feels pretty boring until the very end. There, a face appears from the mist. The face of Jordin Cole, a girl who disappeared from campus a year ago.

Convinced what she saw wasn't a hoax and desperate to find answers to Jordin's disappearance, Maia launches into a quest for answers. Joined by Jordin's boyfriend--a pastor's kid with very different ideas about the spirit realm--Maia finds herself in a struggle against forces she never expected to confront.
- Publisher


Meet the Author
Robin Parrish
Robin Parrish has covered the world of Christian culture for years - music, books, film, comics, and more - as a journalist. Currently he serves as the founder and editor-in-chief of Infuze Magazine, a cutting-edge online magazine positioned at the intersection of art, culture, and faith. He is the author of the Dominion Trilogy and most recently Offworld and Merciless.