Nurturing the Leader Within Your Child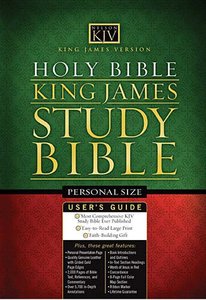 This book provides a game plan to discover and develop leadership potential in a young person. It was written for parents, teachers, coaches or pastors who want to create environments to mentor them well. Loaded with ideas, stories, and principles, you'll find this book to be a goldmine as you invest in the next generation. Who Should Use this Resource: Parents & Staff How to Use This Resource: -Use it in small groups with home school parents or teachers -Use it in adult Sunday School classes -Use it in small groups at school for staff and faculty -Use it with your adult leaders who work with students (ages 5-18)

- Publisher Informative, challenging and often humorous, this work explores mentoring the basic types of children and provides real-life insights on how to help them reach their full potential. Whether you have a driver, a diplomat, or a dreamer, you need to give your child permission to dream big and to dream right. Nurturing the Leader Within Your Child provides the tools for parents who want more than average for their children and who seek to inspire the pursuit of vision larger than they are.

- Publisher
You May Also Be Interested In
About "Nurturing the Leader Within Your Child"
This book provides a game plan to discover and develop leadership potential in a young person. It was written for parents, teachers, coaches or pastors who want to create environments to mentor them well. Loaded with ideas, stories, and principles, you'll find this book to be a goldmine as you invest in the next generation. Who Should Use this Resource: Parents & Staff How to Use This Resource: -Use it in small groups with home school parents or teachers -Use it in adult Sunday School classes -Use it in small groups at school for staff and faculty -Use it with your adult leaders who work with students (ages 5-18)
- Publisher

Informative, challenging and often humorous, this work explores mentoring the basic types of children and provides real-life insights on how to help them reach their full potential. Whether you have a driver, a diplomat, or a dreamer, you need to give your child permission to dream big and to dream right. Nurturing the Leader Within Your Child provides the tools for parents who want more than average for their children and who seek to inspire the pursuit of vision larger than they are.
- Publisher


Meet the Authors
Tim Elmore
Elmore serves as vice president of EQUIP, a nonprofit organization founded by John Maxwell in 1997 to promote leadership development around the world. He is a frequent speaker at colleges, companies, and organizations around the world, and heads Growing Leaders, an organization specifically committed to developing student leaders.