Old-Earth Creationism on Trial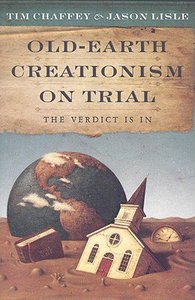 As the modern Church struggles to find a place of relevancy for a new generation that already has massive demands on its time and attention, more and more young people raised in the Church are leaving it - failing to find the answers to their questions of faith and life, beset with doubts raised by issues that the Church chooses not to address. Opting to skirt the controversy of Genesis as literal history, the biblical authority of the Holy Word is called into question and reduced to a collection of mere stories.

- Publisher
You May Also Be Interested In
About "Old-Earth Creationism on Trial"
As the modern Church struggles to find a place of relevancy for a new generation that already has massive demands on its time and attention, more and more young people raised in the Church are leaving it - failing to find the answers to their questions of faith and life, beset with doubts raised by issues that the Church chooses not to address. Opting to skirt the controversy of Genesis as literal history, the biblical authority of the Holy Word is called into question and reduced to a collection of mere stories.
- Publisher


Meet the Authors
Tim Chaffey
Tim Chaffey is a writer for Answers in Genesis. He earned his master of arts degree in Biblical and theological studies in 2005 and began teaching at Tri-State Christian School soon after. He is currently the associate pastor of Martintown Community Church.
Jason Lisle
Dr. Jason Lisle is a research scientist, speaker, and planetarium director for Answers in Genesis and the Creation Museum. He holds bachelor of science degrees in physics and astronomy from Ohio Wesleyan University, as well as a master's and PhD in Astro-physics from the University of Colorado in Boulder. As a creation scientist Dr. Lisle effectively communicates a broad range of topics from in-depth presentations of distant starlight, Einstein's relativity, and problems with the big bang to topics from astronomy and general science to apologetics and dinosaurs.