Old Testament Theology: An Exegetical. Canonical, and Thematic Approach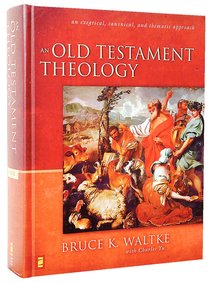 33 Chapters Divided Into Three Sections: Introduction Salvation History Other Writings

- Publisher
You May Also Be Interested In
About "Old Testament Theology: An Exegetical. Canonical, and Thematic Approach"
33 Chapters Divided Into Three Sections: Introduction Salvation History Other Writings
- Publisher


Meet the Authors
Bruce Waltke
Bruce K. Waltke (Th.D., Dallas Theological Seminary; PhD., Harvard Divinity School) is acknowledged to be one of the outstanding contemporary Old Testament scholars. He is professor of Old Testament at Reformed Theological Seminary in Orlando, Florida, and Professor Emeritus of biblical studies at Regent College in Vancouver.
He has authored and co-authored numerous books, commentaries, and articles, and contributed to dictionaries and encyclopedias.
His most recent works are An Old Testament Theology; Proverbs 1-15, Proverbs 16-31 (New International Commentary on the Old Testament) and major commentaries on Genesis and Micah. On a popular level he has written Finding the Will of God: A Pagan Notion? and The Psalms: A Devotional Commentary.
Koorong -Editorial Review.
Charles Yu
Charles Yu is currently pursuing doctoral studies in the Department of Hebrew and Semitics at the University of Wisconsin in Madison. He co-authored An Old Testament Theology by transcibing many of Dr Waltke's lectures and editing them into book form.