On the Edge of the Dark Sea of Darkness (Unabridged, 7 CDS) (#01 in The Wingfeather Saga Audio Series)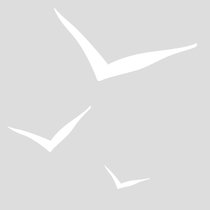 ADVENTURE. PERIL. LOST JEWELS. AND THE FEARSOME TOOTHY COWS OF SKREE
Andrew Peterson spins a riveting tale-for-all-ages, following Janner, Tink, and LeeliIgiby and their trusty dog, Nugget, in escape from the vicious Fangs of Dang who seek thelost jewels of Anniera. Quirky characters and their world of wonders--from the edge of theDark Sea of Darkness to the deadly Glipwood Forest and beyond--set the stage for this epicadventure that includes... Original Songs and Silly Poems - An Ex-Pirate Grandfather - ToothyCows & Real Sea Dragons - Tours of Anklejelly Manor & Peet the SockMan's Tree House - Suspenseful Legend & Fascinating Lore - GenuineRecipes for Maggotloaf - Authentic Hand-Drawn Maps

- Publisher
You May Also Be Interested In
About "On the Edge of the Dark Sea of Darkness (Unabridged, 7 CDS) (#01 in The Wingfeather Saga Audio Series)"
Andrew Peterson spins a riveting tale-for-all-ages, following Janner, Tink, and LeeliIgiby and their trusty dog, Nugget, in escape from the vicious Fangs of Dang who seek thelost jewels of Anniera. Quirky characters and their world of wonders--from the edge of theDark Sea of Darkness to the deadly Glipwood Forest and beyond--set the stage for this epicadventure that includes... Original Songs and Silly Poems - An Ex-Pirate Grandfather - ToothyCows & Real Sea Dragons - Tours of Anklejelly Manor & Peet the SockMan's Tree House - Suspenseful Legend & Fascinating Lore - GenuineRecipes for Maggotloaf - Authentic Hand-Drawn Maps
- Publisher


Meet the Author
Andrew Peterson
Andrew Peterson is the author of the Christy Award-winning Wingfeather Saga, and the acclaimed singer/songwriter of more than 10 albums. Andrew lives in Nashville with his wife and 3 children.
Other Titles In The "The Wingfeather Saga Audio Series" Series