Redeeming Grace - Ruth's Story (#03 in Daughters Of The Promised Land Series)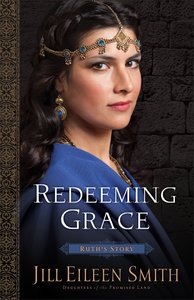 You May Also Be Interested In
Meet the Author
Jill Eileen Smith
Jill Eileen Smith has more than twenty years of writing experience, and her writing has garnered acclaim in several contests. Her research into the lives of David's wives has taken her from the Bible to Israel, and she particularly enjoys learning how women lived in Old Testament times. Jill is the author of the bestselling Michal, and a second volume Abigail, and lives with her family in southeast Michigan.
Other Titles In The "Daughters Of The Promised Land Series" Series View All
$15.99




Arriving in store soon. 0 Available.

Formats

$6.37

Nett


Available for immediate download.