Repentance--Good News!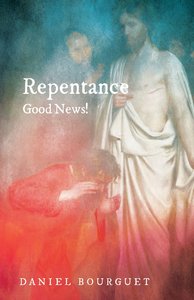 Repentance. From Jesus's own adoption of repentance at his baptism and the opening word of his preaching, the theme winds its way through his ministry and into our lives. We see Peter, the exemplar of repentance, and the unfortunate Judas, caught up in remorse. We look at sins both personal and collective, and at God forgiving and healing. Above all we see Jesus taking on the sin of the whole world and bringing the kingdom of God so very close, this kingdom of love which brings us to our knees in adoration. This book tellingly brings home the wonderful, humble love of God to be found in Jesus.

- Publisher
Also Available In
You May Also Be Interested In
About "Repentance--Good News!"
Repentance. From Jesus's own adoption of repentance at his baptism and the opening word of his preaching, the theme winds its way through his ministry and into our lives. We see Peter, the exemplar of repentance, and the unfortunate Judas, caught up in remorse. We look at sins both personal and collective, and at God forgiving and healing. Above all we see Jesus taking on the sin of the whole world and bringing the kingdom of God so very close, this kingdom of love which brings us to our knees in adoration. This book tellingly brings home the wonderful, humble love of God to be found in Jesus.
- Publisher