Sacrilege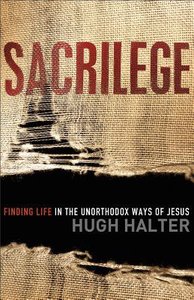 It is safe to say most Christians do not live like Jesus did, have the same influence on people he had, or draw even the slightest curiosity from the on-looking world. Jesus's ability to woo people to him and win their hearts was directly related to how he challenged their assumptions about religion. He not only gave them a unique, personal way to follow him but also showed them how to participate with him in his mission.

Sacrilege helps readers rethink what it really means to become like Jesus. It exposes the patterns of thinking that have held the church hostage for years and inspires readers to rethink the way they understand Scripture, family, spiritual formation, conversion, church, sin, and more.

- Publisher
You May Also Be Interested In
About "Sacrilege"
It is safe to say most Christians do not live like Jesus did, have the same influence on people he had, or draw even the slightest curiosity from the on-looking world. Jesus's ability to woo people to him and win their hearts was directly related to how he challenged their assumptions about religion. He not only gave them a unique, personal way to follow him but also showed them how to participate with him in his mission.

Sacrilege helps readers rethink what it really means to become like Jesus. It exposes the patterns of thinking that have held the church hostage for years and inspires readers to rethink the way they understand Scripture, family, spiritual formation, conversion, church, sin, and more.
- Publisher


Meet the Author
Hugh Halter
Hugh Halter is the national director of Missio, serving as a mentor to a global network of missional leaders and church planters. He is lead architect of Adullam, a congregational network of missional communities in Denver, Colorado (www.adullamdenver.com), and is the coauthor of The Tangible Kingdom with Matt Smay.