Saving Alice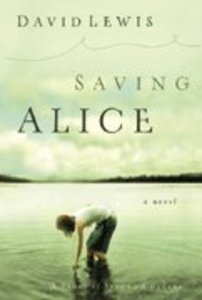 Stephen Whittaker had determined never to be like his dad, someone he considered a loser in every way. Stephen had distanced himself from those early years in Aberdeen, South Dakota, and it was working--an Ivy League education, a great job offer with a New York law firm, and an engagement ring and the proposal all worked out for lovely, talented Alice.... Losing Alice meant that everything changed for Stephen. Back in Aberdeen, he tried to pick up the pieces of his life again. He married his best friend and had a precocious, charming daughter. He went into business and was making big money. It looked like he had things back in hand. The gradual downward spiral came so slowly he didn't see the signs--and then it was too late.... Or was it? If only he could turn the clock back....

- Publisher
You May Also Be Interested In
About "Saving Alice"
Stephen Whittaker had determined never to be like his dad, someone he considered a loser in every way. Stephen had distanced himself from those early years in Aberdeen, South Dakota, and it was working--an Ivy League education, a great job offer with a New York law firm, and an engagement ring and the proposal all worked out for lovely, talented Alice.... Losing Alice meant that everything changed for Stephen. Back in Aberdeen, he tried to pick up the pieces of his life again. He married his best friend and had a precocious, charming daughter. He went into business and was making big money. It looked like he had things back in hand. The gradual downward spiral came so slowly he didn't see the signs--and then it was too late.... Or was it? If only he could turn the clock back....
- Publisher


Meet the Author
David Lewis
David Lewis, an accomplished keyboard artist and piano teacher, was born in Minnesota and raised in the Midwest. He met his wife, Beverly, in Colorado, where they make their home in the foothills of the Rocky Mountains.