Shadows of Light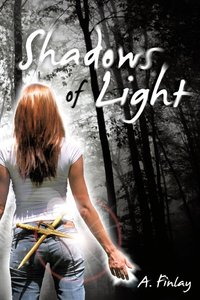 Aaliya's life hasn't been nearly as successful as she would have liked. Stuck in a career she never wanted, without any family close by, and her list of friends is diminishing for no reason at all. But Aaliya is being watched. Dark creatures have taken an interest in her and she doesn't know why. As Aaliya searches for spiritual answers, a beautiful stranger crosses her path. Will falling for him be the most dangerous mistake of her life? And how can she make a difference in a war that's been brewing since the dawn of time?
You May Also Be Interested In
About "Shadows of Light"
Aaliya's life hasn't been nearly as successful as she would have liked. Stuck in a career she never wanted, without any family close by, and her list of friends is diminishing for no reason at all. But Aaliya is being watched. Dark creatures have taken an interest in her and she doesn't know why. As Aaliya searches for spiritual answers, a beautiful stranger crosses her path. Will falling for him be the most dangerous mistake of her life? And how can she make a difference in a war that's been brewing since the dawn of time?
- Koorong

Aaliya's life hasn't been nearly as successful as she would have liked. Stuck in a career she never wanted, without any family close by, and her list of friends is diminishing for no reason at all. But Aaliya is being watched. Dark creatures have taken an interest in her and she doesn't know why. As Aaliya searches for spiritual answers, a beautiful stranger crosses her path. Will falling for him be the most dangerous mistake of her life? And how can she make a difference in a war that's been brewing since the dawn of time?
- Publisher