Supernatural Healing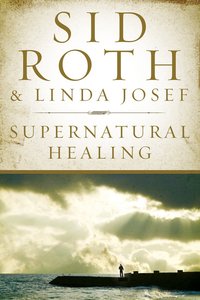 "After over thirty-five years of investigating miracles, I do not have all the answers only God does. But of this I am sure. God is good. God is love. God wants to develop intimacy with you. God wants you to be healed more than you want your healing. God is not confined to formulas. Yeshua (Jesus) healed people in many different ways. I believe that God will use one or more ideas in this book to build your faith for healing and that the healing anointing will splash off the pages as you read these testimonies." --Sid Roth
- Publisher
You May Also Be Interested In
About "Supernatural Healing"
"After over thirty-five years of investigating miracles, I do not have all the answers only God does. But of this I am sure. God is good. God is love. God wants to develop intimacy with you. God wants you to be healed more than you want your healing. God is not confined to formulas. Yeshua (Jesus) healed people in many different ways. I believe that God will use one or more ideas in this book to build your faith for healing and that the healing anointing will splash off the pages as you read these testimonies." --Sid Roth
- Publisher
Meet the Author
Sid Roth
Sid Roth has investigated the supernatural for more than 30 years. His television program "It's Supernatural!" documents miracles and is viewed internationally. "It's Supernatural!" deals with subjects that most shy away from.