The 360 Degree Leader (Abridged, Mp3)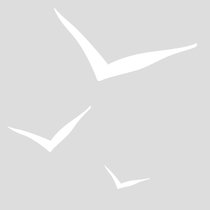 DEVELOPING YOUR INFLUENCE FROM ANYWHERE IN THE ORGANIZATION
Don't wait for that promotion! Start leading NOW...right where you are!What's the number one question leadership expert John C. Maxwell is asked while conducting his leadership conferences? "How can I implement what you teach when I'm not the top leader?"Is it possible to lead well when you're not the top dog? How about if the person you work for is a bad leader? The answer is a resounding yes! Welcome to The 360° Leader. People who desire to lead from the middle of organizations face unique challenges. And they are often held back by myths that prevent them from developing their influence. Dr. Maxwell, one of the globe's most trusted leadership mentors, debunks the myths, shows you how to overcome the challenges, and teaches you the skills you need to become a 360° leader. If you have found yourself trying to lead from the middle of the organization, as the vast majority of professionals do, then you need Maxwell's insights. You have a unique opportunity to exercise influence in all directions--up (to the boss), across (among your peers), and down (to those you lead).The good news is that your influence is greater than you know. Practice the disciplines of 360° leadership and the opportunities will be endless...for your organization, for your career, and for your life.

- Publisher
You May Also Be Interested In
About "The 360 Degree Leader (Abridged, Mp3)"
Don't wait for that promotion! Start leading NOW...right where you are!What's the number one question leadership expert John C. Maxwell is asked while conducting his leadership conferences? "How can I implement what you teach when I'm not the top leader?"Is it possible to lead well when you're not the top dog? How about if the person you work for is a bad leader? The answer is a resounding yes! Welcome to The 360° Leader. People who desire to lead from the middle of organizations face unique challenges. And they are often held back by myths that prevent them from developing their influence. Dr. Maxwell, one of the globe's most trusted leadership mentors, debunks the myths, shows you how to overcome the challenges, and teaches you the skills you need to become a 360° leader. If you have found yourself trying to lead from the middle of the organization, as the vast majority of professionals do, then you need Maxwell's insights. You have a unique opportunity to exercise influence in all directions--up (to the boss), across (among your peers), and down (to those you lead).The good news is that your influence is greater than you know. Practice the disciplines of 360° leadership and the opportunities will be endless...for your organization, for your career, and for your life.
- Publisher


Meet the Author
John C Maxwell
John C. Maxwell is a #1 New York Times bestselling author, coach, and speaker who has sold more than thirty million books in fifty languages. He has been identified as the #1 leader in business by the American Management Association and the most influential leadership expert in the world by Business Insider and Inc. magazines. He is the founder of the John Maxwell Company, the John Maxwell Team, EQUIP, and the John Maxwell Leadership Foundation, organizations that have trained millions of leaders from every country of the world. The recipient of the Mother Teresa Prize for Global Peace and Leadership from the Luminary Leadership Network, Dr. Maxwell speaks each year to Fortune 500 companies, presidents of nations, and many of the world's top business leaders. - Koorong



John C. Maxwell is an internationally recognized leadership expert, speaker, and author who has sold over 13 million books. His organizations have trained more than 2 million leaders worldwide. Dr. Maxwell is the founder of Injoy Stewardship Services and EQUIP. Every year he speaks to Fortune 500 companies, international government leaders, and organizations as diverse as the United States Military Academy at West Point and the National Football League. A New York Times, Wall Street Journal, and Business Week best-selling author, Maxwell was one of 25 authors and artists named to Amazon.com's 10th Anniversary Hall of Fame. Three of his books, The 21 Irrefutable Laws of Leadership, Developing the Leader Within You and The 21 Indispensable Qualities of a Leader have each sold over a million copies. - Publisher.