The Black Madonna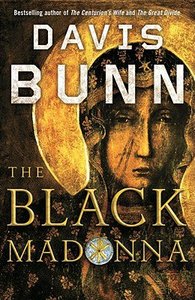 Following the internationally acclaimed Gold of Kings, Storm Syrrell returns in the compelling story of The Black Madonna.Antiques expert Storm Syrrell heads to Europe to investigate the clandestine trade in religious artifacts. She dismisses superstitious tales of miraculous healings and divine omens. Yet when an obsessive Russian oligarch calls-just as her friend Harry Bennett vanishes-all assumptions must be cast aside. Storm seeks answers in a medieval monastery. There, the scarred visage of an icon provokes ever more startling questions. Is she prepared to confront both earthly and spiritual powers? Storm remains haunted by lessons in love and betrayal that lie just outside her grasp. But hesitation now holds mortal consequences.

- Publisher
You May Also Be Interested In
About "The Black Madonna"
Following the internationally acclaimed Gold of Kings, Storm Syrrell returns in the compelling story of The Black Madonna.Antiques expert Storm Syrrell heads to Europe to investigate the clandestine trade in religious artifacts. She dismisses superstitious tales of miraculous healings and divine omens. Yet when an obsessive Russian oligarch calls-just as her friend Harry Bennett vanishes-all assumptions must be cast aside. Storm seeks answers in a medieval monastery. There, the scarred visage of an icon provokes ever more startling questions. Is she prepared to confront both earthly and spiritual powers? Storm remains haunted by lessons in love and betrayal that lie just outside her grasp. But hesitation now holds mortal consequences.
- Publisher


Meet the Author
Davis Bunn
Davis Bunn is an internationally-acclaimed author who has sold more than four million books in fifteen languages. Honoured with three Christy Awards for excellence in historical and suspense fiction, he has written several bestsellers, including The Great Divide, Winner Take All, The Meeting Place, The Book of Hours, Drummer in the Dark, To the Ends of the Earth, and The Quilt. Davis is also the co-author of the Song of Acadia series with Janette Oke. A sought-after lecturer in the art of writing, Davis Bunn has been named Novelist in Residence at Regent's Park College, Oxford University.