The Celtic Stone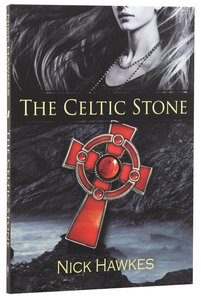 $

24.99

$

19.99
You Save: $5.00 (20%)
Paperback
Chris Norman's dreams of being a commercial pilot are shattered when he crashes his light plane in central Australia and is badly wounded. His life hangs in the balance, a balance that is swayed by the intervention of an Aboriginal man. He leaves Chris with a mysterious and incongruous legacy, a Celtic cross made of stone.Partly blinded and in deep grief at no longer being able to fly, Chris finds his way to the inhospitable islands off the West Coast of Scotland where he seeks to unravel the secrets of the Celtic stone.A blind Hebridean woman, shunned by many in the local community, becomes his reluctant ally, along with a seven year old boy who is as wild as the storm tossed seas that surround the islands.But violence remains and Chris must overcome his grief to find answers to his questions. But the theat of murder lingers ...

- Publisher
You May Also Be Interested In
About "The Celtic Stone"
Chris Norman's dreams of being a commercial pilot are shattered when he crashes his light plane in central Australia and is badly wounded. His life hangs in the balance, a balance that is swayed by the intervention of an Aboriginal man. He leaves Chris with a mysterious and incongruous legacy, a Celtic cross made of stone.Partly blinded and in deep grief at no longer being able to fly, Chris finds his way to the inhospitable islands off the West Coast of Scotland where he seeks to unravel the secrets of the Celtic stone.A blind Hebridean woman, shunned by many in the local community, becomes his reluctant ally, along with a seven year old boy who is as wild as the storm tossed seas that surround the islands.But violence remains and Chris must overcome his grief to find answers to his questions. But the theat of murder lingers ...
- Publisher


Meet the Author
Nick Hawkes
Nick Hawkes (D.Min) is Pastor at Rivergate Christian Fellowship in Adelaide, SA. He is the author of a number of books including Basic Christianity, The Dance between Science and Faith and The Country is Different. He is also the author of the Basics video and workbook discipling series. Nick is a noted speaker who has been invited to preach in America and India. He is married to Mary and has two adult children Michael and Katie.