The Father You've Been Waiting For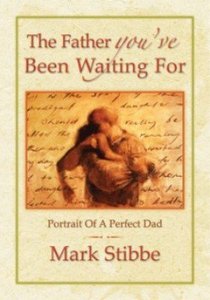 The 14-35 year old age group has often been called "The Fatherless Generation" due to the absence of fathers through broken relationships. In the UK, 1 in 6 fathers no longer live with their children and 8% of all birth certificates do not reveal the father's identity. The consequences have been devastating. Roughly 80% of teenagers who commit crime have grown up without fathers and carry the deepest scars of failure and rejectionthe absence of secure responsible commitment. Fatherlessness is not only devastating socially but also spiritually. Children and adults who experience abandonment and rejection, particularly by their fathers, experience a kind of "father hunger" which is accompanied by an intense fear of separation. Mark Stibbe demonstrates how he was healed from these feelings of rejection and abandonment and describes how we can all have a meaningful and eternal friendship with a perfect Dad.

- Publisher
You May Also Be Interested In
About "The Father You've Been Waiting For"
The 14-35 year old age group has often been called "The Fatherless Generation" due to the absence of fathers through broken relationships. In the UK, 1 in 6 fathers no longer live with their children and 8% of all birth certificates do not reveal the father's identity. The consequences have been devastating. Roughly 80% of teenagers who commit crime have grown up without fathers and carry the deepest scars of failure and rejectionthe absence of secure responsible commitment. Fatherlessness is not only devastating socially but also spiritually. Children and adults who experience abandonment and rejection, particularly by their fathers, experience a kind of "father hunger" which is accompanied by an intense fear of separation. Mark Stibbe demonstrates how he was healed from these feelings of rejection and abandonment and describes how we can all have a meaningful and eternal friendship with a perfect Dad.
- Publisher


Meet the Author
Mark Stibbe
Dr Mark Stibbe studied English Literature at Cambridge University and then went on to study Theology at Nottingham University, before being awarded a PhD. He has authored more than 40 books and is the CEO of Kingdom Writing Solutions.