The Holiness of God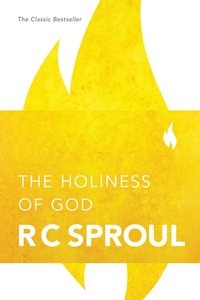 Central to God's character is the quality of holiness. Yet, even so, most people are hard-pressed to define what God's holiness precisely is. Many preachers today avoid the topic altogether because people today don?t quite know what to do with words like ?awe? or ?fear.? R. C. Sproul, in this classic work, puts the holiness of God in its proper and central place in the Christian life. He paints an awe-inspiring vision of God that encourages Christian to become holy just as God is holy. Once you encounter the holiness of God, your life will never be the same.

- Publisher
You May Also Be Interested In
About "The Holiness of God"
Central to God's character is the quality of holiness. Yet, even so, most people are hard-pressed to define what God's holiness precisely is. Many preachers today avoid the topic altogether because people today don?t quite know what to do with words like ?awe? or ?fear.? R. C. Sproul, in this classic work, puts the holiness of God in its proper and central place in the Christian life. He paints an awe-inspiring vision of God that encourages Christian to become holy just as God is holy. Once you encounter the holiness of God, your life will never be the same.
- Publisher


Meet the Author
R C Sproul
R. C. Sproul (1939-2017), theologian, pastor and teacher, was founder of Ligonier Ministries, an international teaching ministry based in Orlando, Florida. He holds doctorate degrees from Free University of Amsterdam and Whitefield Theological Seminary, and is author of more than sixty books, general editor of The Reformation Study Bible and executive editor of Tabletalk magazine. Sproul is senior minister of preaching at Saint Andrew's Chapel and can be heard daily on the radio broadcast Renewing Your Mind.