The Keys to the Chronicles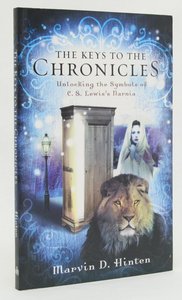 Most readers of the C. S. Lewis's Chronicles of Narnia know that there is more there than meets the eye. Certain story elements have obvious duel meanings-a second layer below the surface-like the death and resurrection of Aslan the lion. But where does the name Aslan come from? What are other key Bible references in the Chronicles of Narnia? Did Lewis make up the names, or do they have a deeper meaning too? And do even Lewis's own personal feelings about prunes show up in these books? The Keys to the Chronicles will unlock the literary, linguistic, biographical, biblical, and mythological depth of Lewis's masterpiece.

- Publisher
You May Also Be Interested In
About "The Keys to the Chronicles"
Most readers of the C. S. Lewis's Chronicles of Narnia know that there is more there than meets the eye. Certain story elements have obvious duel meanings-a second layer below the surface-like the death and resurrection of Aslan the lion. But where does the name Aslan come from? What are other key Bible references in the Chronicles of Narnia? Did Lewis make up the names, or do they have a deeper meaning too? And do even Lewis's own personal feelings about prunes show up in these books? The Keys to the Chronicles will unlock the literary, linguistic, biographical, biblical, and mythological depth of Lewis's masterpiece.
- Publisher


Meet the Author
Marvin Hinten
Hinten has led prayer and study groups in five states and written numerous articles for Christian magazines. An English professor at Friends University, he holds a Ph.D. from Bowling Green State.