The Language of Love & Respect (1 Mp3)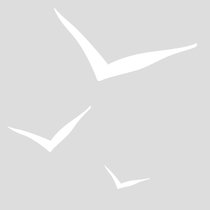 CRACKING THE COMMUNICATION CODE WITH YOUR MATE
:A Revolutionary Solution to the #1 Marriage Problem Why does communication between couples remain the number one marriage issue? ?Because,? says Dr. Emerson Eggerichs, ?most spouses don?t know that they speak two different languages. They are sending each other messages in ?code,? but they won?t crack that code until they see that she listens to hear the language of love and he listens to hear the language of respect.? Dr. Eggerichs? bestselling book, Love & Respect, launched a revolution in how couples relate to each other. In The Language of Love & Respect, he presents a practical, step-by-step approach for how husbands and wives can learn to speak each other?s distinctly different language ? respect for him, love for her. The result is mutual understanding and a successful, happy marriage.

- Publisher
You May Also Be Interested In
About "The Language of Love & Respect (1 Mp3)"
:A Revolutionary Solution to the #1 Marriage Problem Why does communication between couples remain the number one marriage issue? ?Because,? says Dr. Emerson Eggerichs, ?most spouses don?t know that they speak two different languages. They are sending each other messages in ?code,? but they won?t crack that code until they see that she listens to hear the language of love and he listens to hear the language of respect.? Dr. Eggerichs? bestselling book, Love & Respect, launched a revolution in how couples relate to each other. In The Language of Love & Respect, he presents a practical, step-by-step approach for how husbands and wives can learn to speak each other?s distinctly different language ? respect for him, love for her. The result is mutual understanding and a successful, happy marriage.
- Publisher


Meet the Author
Emerson Eggerichs
Emerson Eggerichs (Ph.D. in Child and Family Ecology from Michigan State University) and his wife Sarah travel the country conducting the Love and Respect marriage conferences. Emerson was senior pastor of Trinity Church in East Lansing, Michigan for nearly 20 years. He is the author of the best-selling books Love and Respect and Cracking the Communication Code-Editorial Review.