The Mystery of Iniquity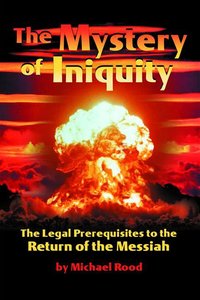 The Mystery of Iniquity discloses the key event that will begin the last seven-year countdown to Armageddon and the physical act that will reveal the Antichrist and constitute the final abomination of desolation.

- Publisher
You May Also Be Interested In
About "The Mystery of Iniquity"
The Mystery of Iniquity discloses the key event that will begin the last seven-year countdown to Armageddon and the physical act that will reveal the Antichrist and constitute the final abomination of desolation.
- Publisher


Meet the Author
Michael John Rood
Michael Rood is a self-styled "Messianic Rabbi." He gained national attention first in the year 2000. During much of that year, Rood was a popular seminar speaker around the country, and guest on the national radio program The Prophecy Club, because he was dogmatically and bombastically predicting that the prophetic "Day of the Lord" would begin on the Feast of Trumpets in the fall of 2000. His prediction failed, but he has continued to promote his speculative prophetic theories through public appearances, literature, a collection of video and audio tape teachings, and his website. At one time he used the name "Michael John Rood" almost exclusively in his ministry, but has recently dropped the middle name.