The Narrow Road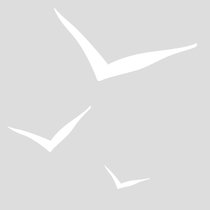 You May Also Be Interested In
Customer Reviews For "The Narrow Road"
Write Your Own Review
Review of Jared Anderson
By Timothy Yap,

Jun 11 2013
Ever wondered what a companion soundtrack to John Bunyan's classic "The Pilgrim's Progress" might sound like?  What would Christian's travelogue have sounded like as he heads for the narrow road from the City of Destruction to the Celestial City?  How would Christian's struggles with Mr. Worldly Wiseman or Mr. Legality be like if they were set to music?  On his new album The Narrow Road, Jared Anderson has put some of these themes into music captured by these 13 tracks here.  The Narrow Road is an apt album title that surmises our pilgrimage with God -whether it's our struggles, our desire to meet God, our slothfulness in reaching out, and how God reveals himself through our journey.   And on the whole, thisth album is not only enjoyable but it is also a practical.  These songs are like encouraging voices offering us valuable mentorship in our  walk coming from a seasoned Scripture-soaked fellow traveller who has had experience his share of detours and dangers along the way.  But when someone records a concept album like that-there are also pitfalls.  And certainly Anderson has on occasions fallen into these manholes.  Since many of the songs deal with travelling it's difficult to avoid being repetitive.  Even a couple of the songs' similar titles (such as "The King is Coming" and 'When the King Comes") cements the point.
For those acquainted with the current worship music scene, Anderson is by no means a rookie.  A former member of Desperation Band and currently the worship leader at New Life Church in Colorado Springs, Anderson and New Life Worship are known for many of his songs such as "Rescue," "Dry Bones," "My Savior Lives" and "Great I Am."  However, as far as solo projects, this is only Anderson's third effort following on the heels of 2008's "Where Faith Comes From." Sonically, Anderson has continued on the same trajectory of worship songs with a pop sensibility not dissimilar to say Chris Tomlin or Newsong or Jeremy Camp.  But what bounds these 13 cuts together is the aforementioned theme of Christian pilgrimage.  Most helpful are the songs that deal with the trials and difficulties in walking with Jesus.  Other than the gorgeous sing-a-long hook "Jesus makes the impossible possibleJesus makes the incapable more than capable," lead single "The Impossible Possible" is a powerful reminder that Jesus should be our ever present help.  More encouraging moments come with the piano-ballad "According to the Word."  Listening to how Anderson's voice quiver with a helpless abandon to Jesus certainly sends a heartwarming echo to those of us struggling in our walk with Jesus.  And whose heart would not leap with hope with the retro hymn like "Call on the Name of the Lord."
But what Anderson also wisely reminds is that when we walk with the Lord, often we take one step while God takes three to meet us.  Thus, there are a few tracks here that deal with how God makes his way to us in our darkness.  Heaven would have nodded in smiling agreement with the somehow ethereal sounding "Behold Your God" where Anderson challenges to us to look to the same "burning fire" which appeared to Moses in his wilderness.  Anderson reprises New Life Worship's "Great I Am" -- an appropriate follow-up that calls in a litany of acts God had done in redemptive history.  In a ballad heavy album, it's great to have the simple yet no less powerful call to worship, the Matt Redman-styled trundling charger "Bless the Lord."
A word needs to be said about "35 Lines."  The title itself makes this paean a standout.  While many worship albums tend to be very introspective where it is all about us and God, Anderson through "35 Lines" reminds us that worship includes reaching the unreached in the 35 lines across the globe.  Despite this being a satisfying God focused album, but again some of the songs are quite repetitive. "Go Ye," for instance, replicates the message of "35 Lines" without that refreshing angle of the former.  Maybe this disc may not have been as earth shattering as Bunyan's classic, but The Narrow Road is a well worth the path of travel-one marked with many sonic signposts of encouragements and worship.

{{review.title}}
By {{review.author.name}},

{{review.reviewCreatedDate | date:'MMM dd yyyy'}}

{{reviewdescription}}
{{review.text}}
---