The Prodigal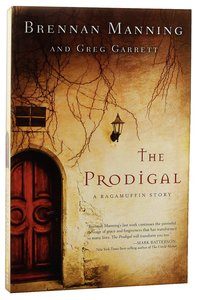 Jack Chisholm is on top of his game: lead pastor of a big church in a big city, thousands of members, a huge physical plant. His books sell millions of copies, and he is a public figure, sharing his life's philosophy: 'We have got to do better.' He is also living a lie---nobody could be as holy as his congregants think he is, and like all of us, he has his share of faults, flaws, sins. When one of these comes to light, the board of deacons gives him a choice: walk away or be publicly shamed. They wouldn't dare, he thinks. I mean too much to this church. So he laughs at them and refuses to even acknowledge what he has done. And they fire him, publicly, messily. Jack loses everything overnight: his church, his friends, his money, his reputation, and his family. His wife, Tracy, humiliated and disgusted with Jack's recklessness and unwillingness to take responsibility, takes the church's buy-out and their daughter Alison and goes into hiding. Jack has been a pastor his entire adult life. His only marketable skill---proclaiming the Word of the Lord---is now valueless. How to live? What to do? Take a minimum wage job? Give up? Kill himself? He falls into a bottle and hopes it all will blow over. At last, out of money, out of hope, the impossible happens. His father arrives to rescue him with these simple words: Come home. Thus begins Jack's journey back . . . back to himself, back to hope, back to his Father.

- Publisher
You May Also Be Interested In
About "The Prodigal"
Jack Chisholm is on top of his game: lead pastor of a big church in a big city, thousands of members, a huge physical plant. His books sell millions of copies, and he is a public figure, sharing his life's philosophy: 'We have got to do better.' He is also living a lie---nobody could be as holy as his congregants think he is, and like all of us, he has his share of faults, flaws, sins. When one of these comes to light, the board of deacons gives him a choice: walk away or be publicly shamed. They wouldn't dare, he thinks. I mean too much to this church. So he laughs at them and refuses to even acknowledge what he has done. And they fire him, publicly, messily. Jack loses everything overnight: his church, his friends, his money, his reputation, and his family. His wife, Tracy, humiliated and disgusted with Jack's recklessness and unwillingness to take responsibility, takes the church's buy-out and their daughter Alison and goes into hiding. Jack has been a pastor his entire adult life. His only marketable skill---proclaiming the Word of the Lord---is now valueless. How to live? What to do? Take a minimum wage job? Give up? Kill himself? He falls into a bottle and hopes it all will blow over. At last, out of money, out of hope, the impossible happens. His father arrives to rescue him with these simple words: Come home. Thus begins Jack's journey back . . . back to himself, back to hope, back to his Father.
- Publisher


Meet the Authors
Brennan Manning
Brennan Manning has spent the past 40 years helping others experience the reality of God's love and grace. It's at the heart of everything he's written and done. A recovering alcoholic and former Franciscan priest, his spiritual journey has taken him down a variety of paths. He has taught seminarians, spoken to packed arenas, lived in a cave and labored with the poor in Spain, and ministered to shrimpers in Alabama. He currently resides in New Orleans, Louisiana.
Brennan is best known as the author of the contemporary classics The Ragamuffin Gospel; Abba's Child; Ruthless Trust, and The Importance of Being Foolish. Most recently he has produced Patched Together and The Furious Longing of God.
Greg Garrett
Greg Garrett (Ph.D., Oklahoma State University) is the author of the critically-acclaimed novels, the Pulitzer Prize-nominated Free Bird, and Cycling, the memoir Crossing Myself,and non-fiction books including Holy Superheroes!; The Gospel Reloaded (with Chris Seay), and The Gospel According to Hollywood.
He is professor of English at Baylor University and writer in residence at the Episcopal Theological Seminary of the Southwest. He directs Art & Soul, a nationally recognized festival of religion and the arts, at Baylor University. He has provided the translation for Mark and Hebrews in The Voice, a post-modern translation of Scripture.
Most recently he has authored We Get to Carry Each Other:The Gospel according to U2; Stories from the Edge: A Theology of Grief; No Idea: entrusting your journey to a God who knows and Shame.