The Seven Deadly Sins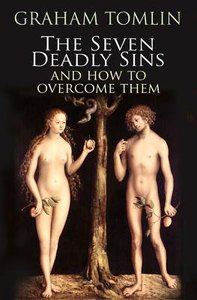 The word 'sin' evokes smirks rather than shudders. We find it hard to see why our ancestors got so agitated about it. And if we do think about sin, we tend to equate it with such things as harming the environment or intolerance rather than gluttony or pride. In The Seven Deadly Sins, Graham Tomlin seeks to restore the idea of sin to its proper place as something to be deeply feared. He explores the seven sins in turn, taking us on a spiritual journey towards a new and better way of life. He shows how contemporary culture reverses traditional wisdom and finds each of them attractive in different ways. However, these practices are not peccadilloes but destructive habits, which destroy lives, relationships, environments and societies. Finally, he shows in practical and focused ways how the Christian faith can offer resources to help remove these habits and replace them with more constructive ones. Writing for all those interested in personal spirituality and philosophy, the author offers a thoughtful and accessible guide to wise living.

- Publisher
You May Also Be Interested In
About "The Seven Deadly Sins"
The word 'sin' evokes smirks rather than shudders. We find it hard to see why our ancestors got so agitated about it. And if we do think about sin, we tend to equate it with such things as harming the environment or intolerance rather than gluttony or pride. In The Seven Deadly Sins, Graham Tomlin seeks to restore the idea of sin to its proper place as something to be deeply feared. He explores the seven sins in turn, taking us on a spiritual journey towards a new and better way of life. He shows how contemporary culture reverses traditional wisdom and finds each of them attractive in different ways. However, these practices are not peccadilloes but destructive habits, which destroy lives, relationships, environments and societies. Finally, he shows in practical and focused ways how the Christian faith can offer resources to help remove these habits and replace them with more constructive ones. Writing for all those interested in personal spirituality and philosophy, the author offers a thoughtful and accessible guide to wise living.
- Publisher


Meet the Author
Graham Tomlin
The Revd Dr Graham Tomlin (D.Phil., Oxon) is the Dean of St Mellitus College, London. He has authored a number of books including The Power of the Cross: Theology and the Death of Christ in Paul, Luther and Pascal (Paternoster 1999), The Provocative Church(SPCK 2002), The Responsive Church,(Intervarsity Press, 2002), The Seven Deadly Sins and How to Overcome Them (Lion 2007), Luther and his World (Lion 2002), and Spiritual Fitness (Continuum, 2006).
Koorong -Editorial Review.