The Seven Deadly Sins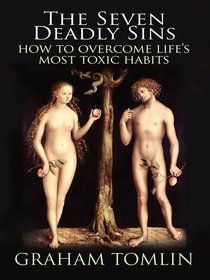 In this fascinating book, experienced author and theologian Graham Tomlin explains the historical background to the sins before looking at each one in detail. He shows how, although the seven deadly sins were originally a medieval convention, contemporary culture still finds each sin attractive; he also suggests how we might overcome their destructiveness in practical and focussed ways drawing on the Christian faith. Written in a thoughtful and measured style, this is an engaging read for all interested in philosophy and theology and for those seeking ways to live a more positive life.

- Publisher
You May Also Be Interested In
About "The Seven Deadly Sins"
In this fascinating book, experienced author and theologian Graham Tomlin explains the historical background to the sins before looking at each one in detail. He shows how, although the seven deadly sins were originally a medieval convention, contemporary culture still finds each sin attractive; he also suggests how we might overcome their destructiveness in practical and focussed ways drawing on the Christian faith. Written in a thoughtful and measured style, this is an engaging read for all interested in philosophy and theology and for those seeking ways to live a more positive life.
- Publisher


Meet the Author
Graham Tomlin
The Revd Dr Graham Tomlin (D.Phil., Oxon) is the Dean of St Mellitus College, London. He has authored a number of books including The Power of the Cross: Theology and the Death of Christ in Paul, Luther and Pascal (Paternoster 1999), The Provocative Church(SPCK 2002), The Responsive Church,(Intervarsity Press, 2002), The Seven Deadly Sins and How to Overcome Them (Lion 2007), Luther and his World (Lion 2002), and Spiritual Fitness (Continuum, 2006).
Koorong -Editorial Review.