The Star Book For Ministers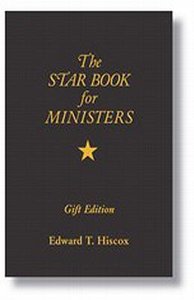 213 Pages In 6 Parts For Ministers

- Publisher The Star Book for Ministers has been a trusted companion and reference for many generations of evangelical pastors, and as such it may accurately be described by the term classic, for it has stood the test of time as true classics do.

- Publisher This bestseller contains forms and suggestions for every service ministers are called upon to lead.

- Publisher
Also Available In
You May Also Be Interested In
About "The Star Book For Ministers"
213 Pages In 6 Parts For Ministers
- Publisher

The Star Book for Ministers has been a trusted companion and reference for many generations of evangelical pastors, and as such it may accurately be described by the term classic, for it has stood the test of time as true classics do.
- Publisher

This bestseller contains forms and suggestions for every service ministers are called upon to lead.
- Publisher


Meet the Author
Edward Hiscox
Edward Hiscox (1814-1901) was educated at Madison University and served as a Baptist pastor throughout his career. His other works include The Baptist Short Method, Pastors and People, and The Starr Book for Ministers.