The Tidewater Sisters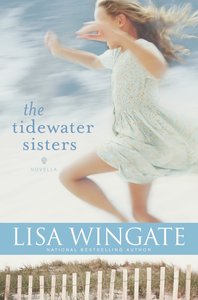 Tandi Reese and her sister, Gina, have always been bound by complicated ties. Amid the rubble of a difficult childhood lie memories of huddling beneath beds and behind sofas while parental wars raged. Sisterhood was safety ... once. But now? Faced with legal papers for a fraud she didn?t commit, Tandi suspects that her sister has done something unthinkable. With Tandi's wedding just around the corner, a trip to the North Carolina Tidewater for a reckoning with Gina was not part of the plan. But unraveling lies from truth will require confronting strained sibling bonds and uncovering a dark family secret that could free Tandi from her past or stain her future forever.

- Publisher
You May Also Be Interested In
About "The Tidewater Sisters"
Tandi Reese and her sister, Gina, have always been bound by complicated ties. Amid the rubble of a difficult childhood lie memories of huddling beneath beds and behind sofas while parental wars raged. Sisterhood was safety ... once. But now? Faced with legal papers for a fraud she didn?t commit, Tandi suspects that her sister has done something unthinkable. With Tandi's wedding just around the corner, a trip to the North Carolina Tidewater for a reckoning with Gina was not part of the plan. But unraveling lies from truth will require confronting strained sibling bonds and uncovering a dark family secret that could free Tandi from her past or stain her future forever.
- Publisher


Meet the Author
Lisa Wingate
Lisa Wingate lives with her husband and two sons in central Texas, where she is a popular writer and inspirational speaker. She grew up in Oklahoma and studied writing at Oklahoma State University. Author website: lisawingate.com.