The Truth of the Cross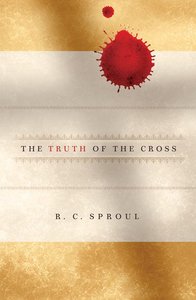 Dr. R.C. Sproul surveys the great work accomplished by Jesus Christ through His crucifixionthe redemption of Gods people. Dr. Sproul considers the atonement from numerous angles and shows conclusively that the cross was absolutely necessary if anyone was to be saved. Opening the Scriptures, Dr. Sproul shows that God Himself provided salvation by sending Jesus Christ to die on the cross, and the cross was always Gods intended method by which to bring salvation. The Truth of the Cross is an uncompromising reminder that the atonement of Christ is an absolutely essential doctrine of the Christian faith, one that should be studied and understood by all believers.

- Publisher
You May Also Be Interested In
About "The Truth of the Cross"
Dr. R.C. Sproul surveys the great work accomplished by Jesus Christ through His crucifixionthe redemption of Gods people. Dr. Sproul considers the atonement from numerous angles and shows conclusively that the cross was absolutely necessary if anyone was to be saved. Opening the Scriptures, Dr. Sproul shows that God Himself provided salvation by sending Jesus Christ to die on the cross, and the cross was always Gods intended method by which to bring salvation. The Truth of the Cross is an uncompromising reminder that the atonement of Christ is an absolutely essential doctrine of the Christian faith, one that should be studied and understood by all believers.
- Publisher


Meet the Author
R C Sproul
R. C. Sproul, theologian, pastor and teacher, is founder of Ligonier Ministries, an international teaching ministry based in Orlando, Florida. He holds doctorate degrees from Free University of Amsterdam and Whitefield Theological Seminary, and is author of more than sixty books, general editor of The Reformation Study Bible and executive editor of Tabletalk magazine. Sproul is senior minister of preaching at Saint Andrew's Chapel and can be heard daily on the radio broadcast Renewing Your Mind.