The Wilderness Within You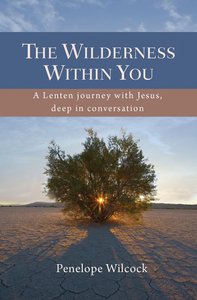 Jesus said his burden was light. It doesn't always feel that way. What does he mean when he says 'take up your cross'? Is it a metaphor? Is he serious? Or, 'If you do not give up everything you cannot be my disciple.' What? Following Jesus is not as simple as preachers make out. So Penelope sets out into the wilderness to look for him. She wants to ask him some questions. And, somewhat to her surprise, she meets him one wet morning, crossing the road in her home town ?

- Publisher
You May Also Be Interested In
About "The Wilderness Within You"
Jesus said his burden was light. It doesn't always feel that way. What does he mean when he says 'take up your cross'? Is it a metaphor? Is he serious? Or, 'If you do not give up everything you cannot be my disciple.' What? Following Jesus is not as simple as preachers make out. So Penelope sets out into the wilderness to look for him. She wants to ask him some questions. And, somewhat to her surprise, she meets him one wet morning, crossing the road in her home town ?
- Publisher


Meet the Author
Penelope Wilcock
Pen Wilcock is the author of a number of novels, including The Hawk and the Dove trilogy (Crossway) and The Clear Light of Day (Monarch / David C Cook) and various other books including the classic Spiritual Care of Dying and Bereaved People (soon to be reissued by Lion). She has many years of experience as a Methodist minister and has worked as a hospice and school chaplain. She has five adult daughters and lives in Hastings, UK.