The Wisdom of His Compassion (Unabridged, Mp3)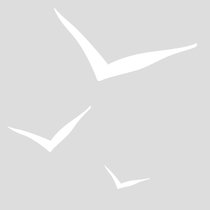 $12.99
$10.39
You Save: $2.60 (20%)
Cd
MEDITATIONS ON THE WORDS AND ACTIONS OF JESUS
In THE WISDOM OF HIS COMPASSION, bestselling author Joseph Girzone reflects on the character and mind of Jesus through a series of meditations. Each meditation is based on an episode related in the Gospel and focuses on a particular aspect of Jesus' life and its significance to contemporary Christians. Some of the meditations bring to life Jesus' humor, others his penetrating insights into human frailties. Together they create a portrait of a warm, compassionate divinity who relates to each person as an individual. As he recounts and interprets the lessons of the Gospel, Girzone shows that compassion for our fellow human beings is the most profound expression of God's love and wisdom. His thoughtful, incisive meditations will help listeners turn away from thoughts of retribution or punishment, and will inspire them to embrace God's message of help and healing.

- Publisher
You May Also Be Interested In
About "The Wisdom of His Compassion (Unabridged, Mp3)"
In THE WISDOM OF HIS COMPASSION, bestselling author Joseph Girzone reflects on the character and mind of Jesus through a series of meditations. Each meditation is based on an episode related in the Gospel and focuses on a particular aspect of Jesus' life and its significance to contemporary Christians. Some of the meditations bring to life Jesus' humor, others his penetrating insights into human frailties. Together they create a portrait of a warm, compassionate divinity who relates to each person as an individual. As he recounts and interprets the lessons of the Gospel, Girzone shows that compassion for our fellow human beings is the most profound expression of God's love and wisdom. His thoughtful, incisive meditations will help listeners turn away from thoughts of retribution or punishment, and will inspire them to embrace God's message of help and healing.
- Publisher


Meet the Author
Joseph F Girzone
Joseph Girzone retired from the active priesthood in 1981 and embarked on a second career as a writer and speaker. In 1995 he established the Joshua Foundation, an organization dedicated to making Jesus better known throughout the world. His bestselling books include Joshua; A Portrait of Jesus; Never Alone and most recently The Wisdom of His Compassion:Meditations on the Words and Actions of Jesus and Jesus. He lives in Altamont, New York.