Uncharted Waters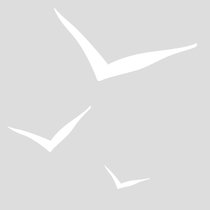 Track Listings
1 - After The Rain
2 - Beside Still Water
3 - Little Seagull
4 - Maiden Voyage
5 - Mariners Flame
6 - Regatta
7 - Solitude
8 - Tides Of Autumn
9 - Uncharted Waters
10 - Winter Port
You May Also Be Interested In
Meet the Artist
Calvin Jones
Calvin Jones' unique style incorporates classical direction while delivering haunting, memorable melodies with spaciousness and tranquility. Calvin is the composer of the soundtrack for the documentary "2016: Obama's America" which became the second highest grossing documentary at the box office ever.
Calvin Jones has traveled the U.S. doing concerts from coast to coast for the past 20 years. As well as live concerts, he excels in doing soundtracks for film and TV. He has produced the music for Life Athletes (an organization of professional athletes promoting respect for life among teens), Promise Keepers, Hallmark and McDonalds among many others!

Calvin is the composer of "Whitewater Chopped Sticks" performed by Teresa Scanlan, Miss Nebraska, who won the Miss America 2011 Pageant.