When Christ Comes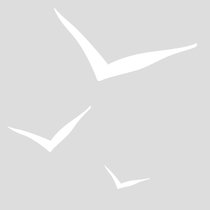 In a time when everyone is writing books about the end of time, Max Lucado steps out boldly in his new book, When Christ Comes, and takes readers on an incredible journey of understanding. He reminds us that the glorious day when Christ returns is not a riddle to be solved, but a joyous day to anticipate.That same personable style is expressed in this great album. You'll find songs that warm hearts and comfort souls such as "Above All", "All Creation Worships You", and "The Golden City". Written and performed by Darlene Zschech, the title track "When Christ Comes" is sure to become a favorite with your customers. These great songs, mixed with readings from the book by Max Lucado, combine to make this album a blessing and an inspiration.

- Publisher
Track Listings
1 - Above All
2 - All Creation Worships You
3 - But For Your Grace With Amazing Grace
4 - Jesus Lover Of My Soul
5 - Max Lucado Narration
6 - My Heart Will Trust
7 - The Golden City
8 - The King Who Remembers My Name
9 - This Is Your Land
10 - Trading My Sorrows
11 - When Christ Comes
You May Also Be Interested In
About "When Christ Comes"
In a time when everyone is writing books about the end of time, Max Lucado steps out boldly in his new book, When Christ Comes, and takes readers on an incredible journey of understanding. He reminds us that the glorious day when Christ returns is not a riddle to be solved, but a joyous day to anticipate.That same personable style is expressed in this great album. You'll find songs that warm hearts and comfort souls such as "Above All", "All Creation Worships You", and "The Golden City". Written and performed by Darlene Zschech, the title track "When Christ Comes" is sure to become a favorite with your customers. These great songs, mixed with readings from the book by Max Lucado, combine to make this album a blessing and an inspiration.
- Publisher


Meet the Artist
Various Artists
This item is the work of a number of contributors.